CNC Engineered Cleanroom Services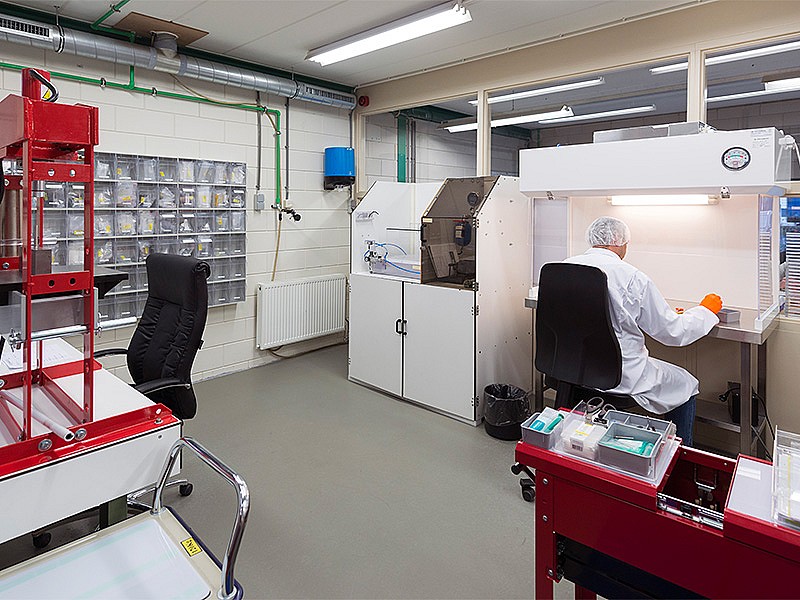 CNC Engineered Cleanrooms CNC is short for Computer Numerical Control. CNC cleanrooms and systems have some level of automation from a central command system. Cleanroom systems have to work with high level accuracy and precision system engineering. Industries globally deploy CNC technological and technical systems to enhance production life cycles. CNC programming helps to produce these fast production speeds.
CNC machining strategy deploys computers to manage operational tools. Operational tools may include mills, lathes or grinders. CNCs run on G-Code programme software with commands sent from the controller. G-Code is special technological language information. G-Code has the following features:
Feed rate 
Location 
Speed 
Coordination
CNC machining makes it possible to achieve certain difficult positions humans find hard to manage. From clutching a tool and simultaneously cutting to attaining reach that human technicians wouldn't be able to achieve.
This is because CNC machines have axes. A variety of axes that can bend in tight positions and make difficult cuts. Axes are positioned on the machine frame and they render motorized action per individual facet. Most machines run with X and Y axes. These axes work simultaneously and autonomously. More complex machines come with up to five different axes. These axes work identically with the potential of maneuvering and turning over an item.
Types Of CNC Tech Tools
Milling devices: this is Rotary incision equipment which extracts items from a stock component.
Drill item: this is a bit that rotates
Lathe item: this is a block component, normally with a lateral action in opposition to the bit from the drill.
Chemical/electrical technology: this technology is not common. The material component is cut using electrical burst, beam of electrons, ultrasonic, photochemical or electro-chemical technology.
Other alternatives: these alternatives are not common. They include incision media like plasma, laser, water jet or oxy fuel media.
Benefits With CNC
Time and focus: time management and focus improvement for clients. Simultaneous tasks from one single supply request take place within the cleanroom. There would be time wasted by visiting several external cleanroom manufacturing providers.
With CNC, a three taper project with varying measurements and metric metallic spiral lines would need three devices for incisions. A machine that does not deploy CNC technology would need five devices and a longer duration for obtaining results.
Cost saving: clients laud huge savings from a single CNC assembly strategy. Better cost effectiveness is obtained with a single combined project than with a manufacturing project broken into parts with several manufacturers.
Worries are less: with CNC, there are no worries with staff not showing up for duty or operators not meeting expectations.
Scalability: CNC machining allows for production scalability with resizing or reshaping.
Capability: other complex software technicians work with can't match the capability feature CNC offers. CNC machining brings out any texture or size required.
Improved quality: better machining precision for better product quality
Exact production replicas: with CNC outputs look exactly identical from the required prototype. On the other hand, highly skilled engineers with conventional equipment don't meet such uniformity
Easy storage and retrieval: with CNC saving design software, creating a prototype and retrieval is easy. Output remains the same regardless of whether machine operators change.
More production: feed in the design plan and obtain multiple output quantities.
Safety: CNC provides a safe working environment. Technicians using manual equipment need physical contact with drills and other implements.
Endless options: create any product you want virtually with CNC machining. CNC provides a wide automated array of options. CNC has the accessories to simplify design plans.
Maintenance is low: the G-Code software automatically runs an update when it is required. Incision devices are changed at the right time with little cleaning required. CNC does not need the service of a professional maintenance expert.
Saves labour: one programmer feeds in a plan and one operator handles many autonomous machines from a central computer. A manual type of equipment on the other hand needs one operator plus a supervisor to monitor the group.
Unwavering robustness: there is no break for CNC equipment. They stop when a repair or service is required only. CNC machines work through the day and weekends continuously on a no stop basis.
Faster work speed: Gears are not found with CNC machining. The operator in CNC machining runs software for plastic or metal incisions. For the conventional or manual process, a technician must operate gears.
Precision: CNC runs a digital stencil and avoids human mistakes.
Read More...
Looking for "
CNC Engineered Cleanroom Services

" ?